sunglasses: Steve Madden shirt: J. Crew Factory shorts: J. Crew Factory belt: F21 bracelets: vintage & F21 clutch: thrifted shoes: Target
Today is my last day to relax before my second job starts. I have been anticipating this for weeks now and wondering how the thirteen hour days are going to affect me. Two completely different jobs. By day a camp counselor, and a sales associate by night. One required responsibility and interaction for children, the other with adults. I'm not sure which scares me more, but I know I can be blessed and learn from both every day. Excuse my blog writing for the next two months; I will try my best to keep up. Come here at your own will but realized I may have bags under my eyes and a tired body while writing, so be prepared for posts like "I feel like my head is going to explode." It will be interesting, I promise.
As if I didn't have enough to keep up with, I am now obsessed with #photoadayjune on instagram. Follow along!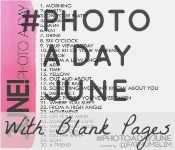 And last but not least, the winner of the 100 follower giveaway is:
M
from
Rock Paper Scissors!
congrats! email me at amyjpalmer54 (at) gmail (dot) com
to claim the dark brown bracelet and large ad for the month of July!